0
November 30, 2010 in
Tips
Are you stumped on Holiday gift ideas for the women in your life? Or are you still searching for the perfect gifts for the bridesmaids in your 2010 or 2011 wedding?
Well, I have a little tip for you. Several months ago I came across a Tweet from a fellow Twitter member "RitzyMisfit ." It was such an interesting Twitter name that I was intrigued to find out more.
It turns out that "Ritzy Misfit" is a custom jewelry company with a shop on Etsy owned by Brooke Mortensen. Mortensen also happens to be the name of one of my favorite bakeries in the entire world (more on that later), so I knew these products would be good 🙂
I am a firm believer in trying products and services before recommending them to others, so naturally I had to order a few items from Ritzy Misfit for myself! I ordered the "Yellow Rose Pendant" and Initialed "Mini with Crystal" Pendant (photos below).
There are many things I love about these pendants, but here are a few:
1) You can personalize them! You can choose the initial and the color of the pendant or the crystal on the pendant. You can also choose designs like a single rose, a lock, and even a dinosaur.
2) Every pendant is handmade, unique, and full of character. Brooke describes them this way:
"No one is perfect, but we are all beautiful. These pendants give the feeling of being beautiful, unique and rough around the edges all at the same time. My work reflects the wonderful, flawed idiosyncrasies in us all. And it makes us breathtaking."
3) The pendants already come with a chain.
4) The pendants have been worn by celebrities including the Bachelorette's Ali Fedotowsky and Jillian Harris, as well as former Playmate Kendra Wilkinson.
5) I can afford these pendants and so can you.
Mini Initial with Crystal Pendant: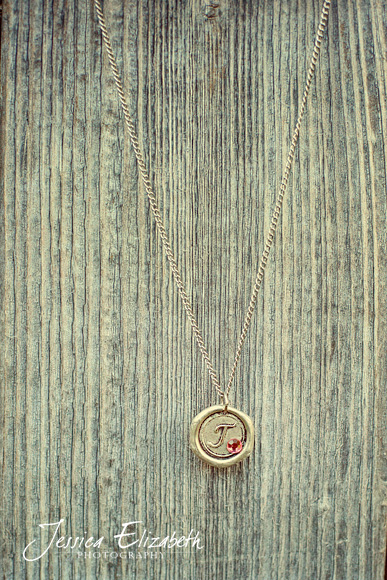 The Yellow Rose Pendant: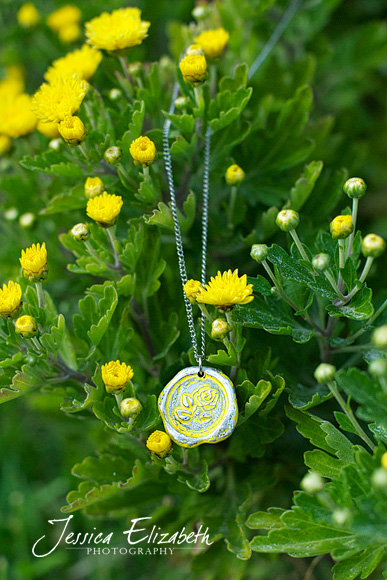 Yellow rose pendant as worn by Ali Fedotowsky: